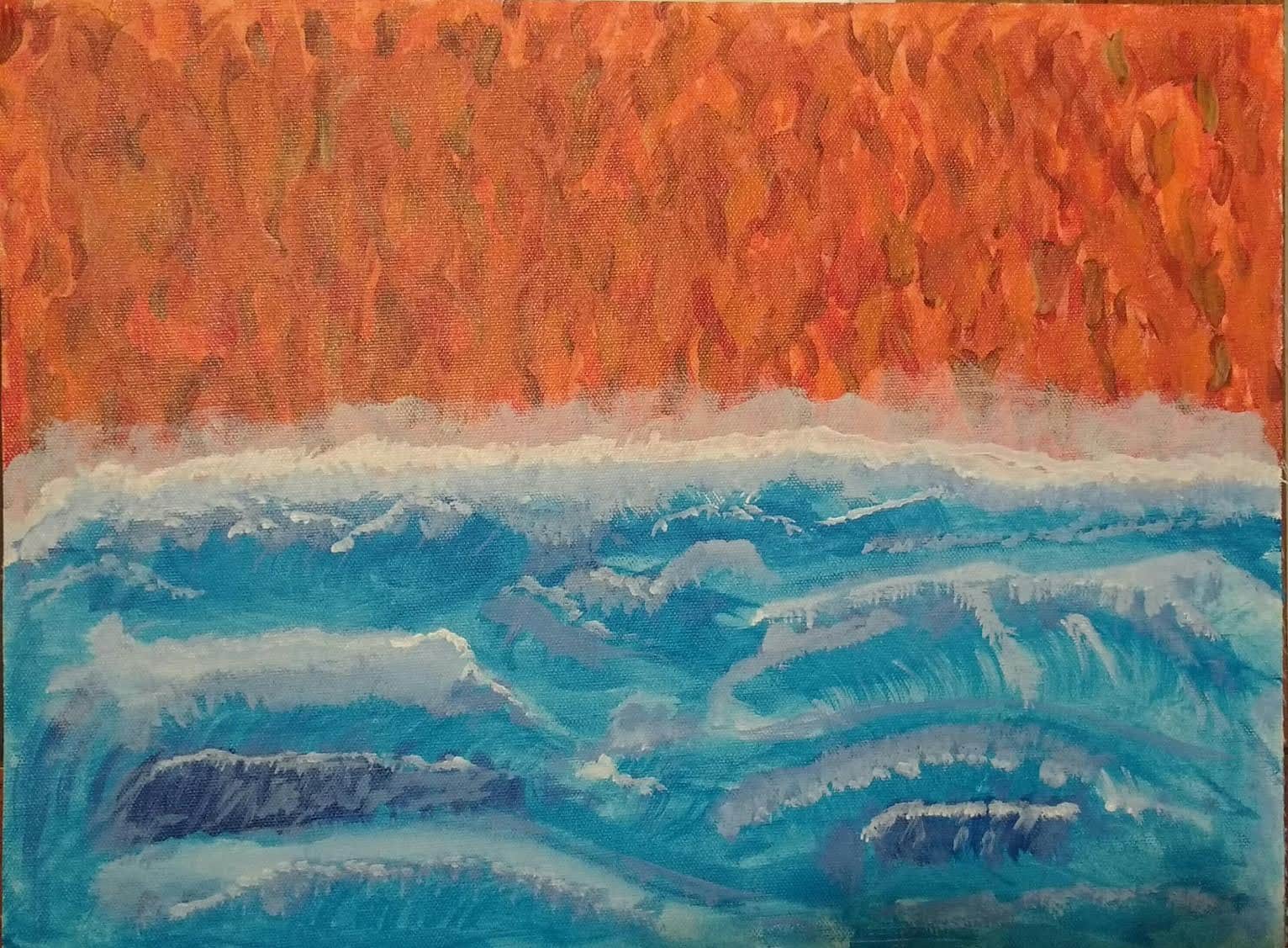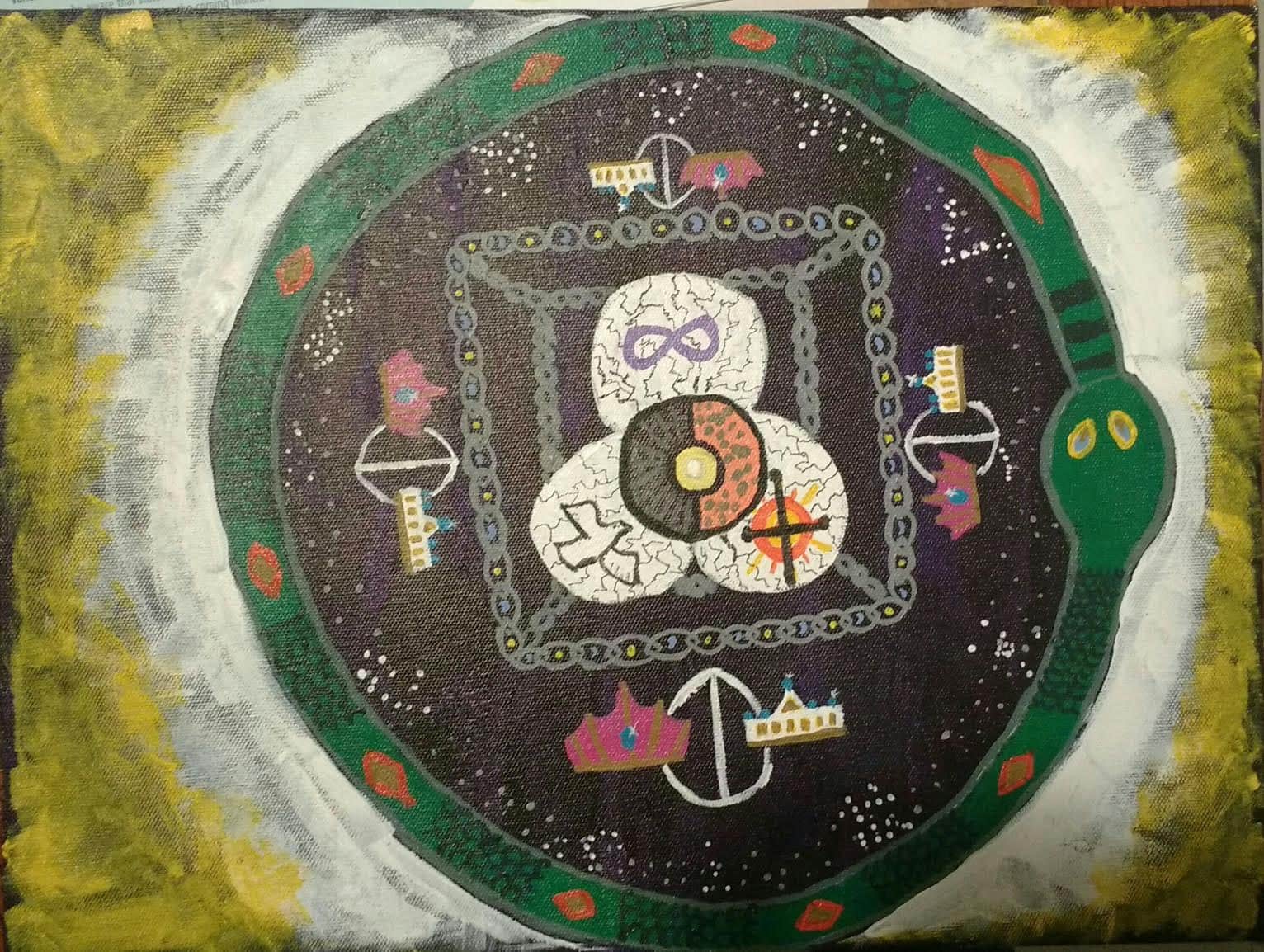 Dear Mark,
Thanks for writing and for inviting feedback. Ask yourself: "What worked in this piece? What would I change?" As adults, we teach ourselves to be better painters. In your most recent piece, the image has a number of parts, you might take each element separately, create a study or many studies for each element while at the same time creating studies of the composition. How can their "fitting together" be improved, adapted or otherwise effectively unified?
Here are few more tips: If you'd like the image to be bigger or smaller on the "page," xeroxed to size. Then transfer your image to another surface. Or try new colors… or use a compass and ruler… OR whatever your inner voice or the voice of a trusted friend tells you. To transfer and image, use tracing paper and Saral transfer paper from the art supply store. Doing each painting again, even more than once, will offer many new solutions.
To draw and paint effectively, whether realistic or in a more primitive or abstract style, an artist must make art EVERY DAY. Have a modest sized sketch book with you at all times. (Alex's is about 5.5 X 8 inches, black bound plain paper journal). Did I mention, draw EVERY DAY?! Drawing is a practice, like yoga, meditation or learning an instrument. To do it well and improve, practice is essential. Even a painter in a primitive, non-realistic style must create daily to create work that communicates effectively, is attractive, compelling and received with profound appreciation. An artist all my life, I have been an abstract painter and had healthy accomplishments, painting EVERYDAY with few exceptions. Making art a daily habit cultivates passion, skill, confidence and artistic success.
Love,
Allyson and Alex